Frisby & Associates – Client List
We always work closely with our clients to help them achieve their communications objectives.

The W.K. Kellogg Foundation
The W.K. Kellogg Foundation supports children, families and communities as they strengthen and create conditions that propel vulnerable children to achieve success as individuals and as contributors to the larger community and society.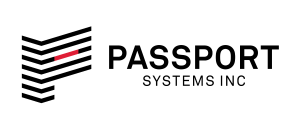 Passport Systems Inc.
Passport Systems Inc. designs and develops inspection/detection systems to address the threats facing the world in the aftermath of the 9/11 terrorist attacks.

Regan Communications Group
Regan is the largest privately held public relations firm in New England and the ninth-largest privately owned public relations firm in the country.  The company also owns and operates three full-service advertising agencies: Pierce-Cote Advertising on Cape Cod, Quinn & Hary Marketing in New London, Connecticut, and Alchemy Communications Group in Jupiter, Florida.
On behalf of Regan Communications, Michael K. Frisby is President of their Washington office and has lead campaigns for:
The Foundation for the Malcolm Baldrige National Quality Award
New Balance
El Planeta Media

AFL CIO Housing Investment Trust
The American Federation of Labor and Congress of Industrial Organizations Housing Investment Trust ("HIT" or the "Trust") is an open-end, commingled investment company, commonly called a mutual fund. The HIT is one of the earliest and most successful practitioners of socially responsible, economically targeted investing, with a record that demonstrates the added value derived from union-friendly investments.
New America Media
The SCOOTER Store
Invacare Corp
Joint Center for Political and Economic Studies
American Association for Homecare
Policy & Race Research Action Council
Oxford University Press
Maynard Institute
Would you like to learn more about how we can help?
Contact us today for a personal consultation.  202-625-4328.